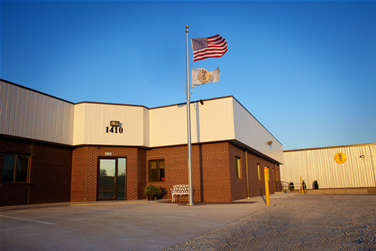 Doug and Joyce Bender discovered a need by foundries for outsourced cores. So in 1990 they formed a corporation for the purpose of providing quality cores to the foundry industry. The business was opened in a 15,000 sq. ft. rented building, with one customer. After three years, Bender Foundry Service, Inc. (BFS) was moved to its current location at 1410 East SADC Avenue in Sigourney, Iowa in a 28,800 sq. ft. building. The new location afforded the Bender's the opportunity for growth as the demand for outsourced cores increased. Today, BFS operates out of a 69,928 sq. ft. facility in Sigourney, Iowa.

Over the years, in addition to sand cores, new services were added to the business. BFS now provides a wide variety of sands, resins, core files, and other miscellaneous foundry supplies. BFS has provided product and services to many foundries as far north as Canada and as far south as Texas.
Doug and Joyce Bender are proud of the services they offer to their customers and their goal is to provide a quality product with sincere customer service.